HARO BMX LINEAGE GROUP 1 ONE CRANKS 175 BLACK CRANK SET
---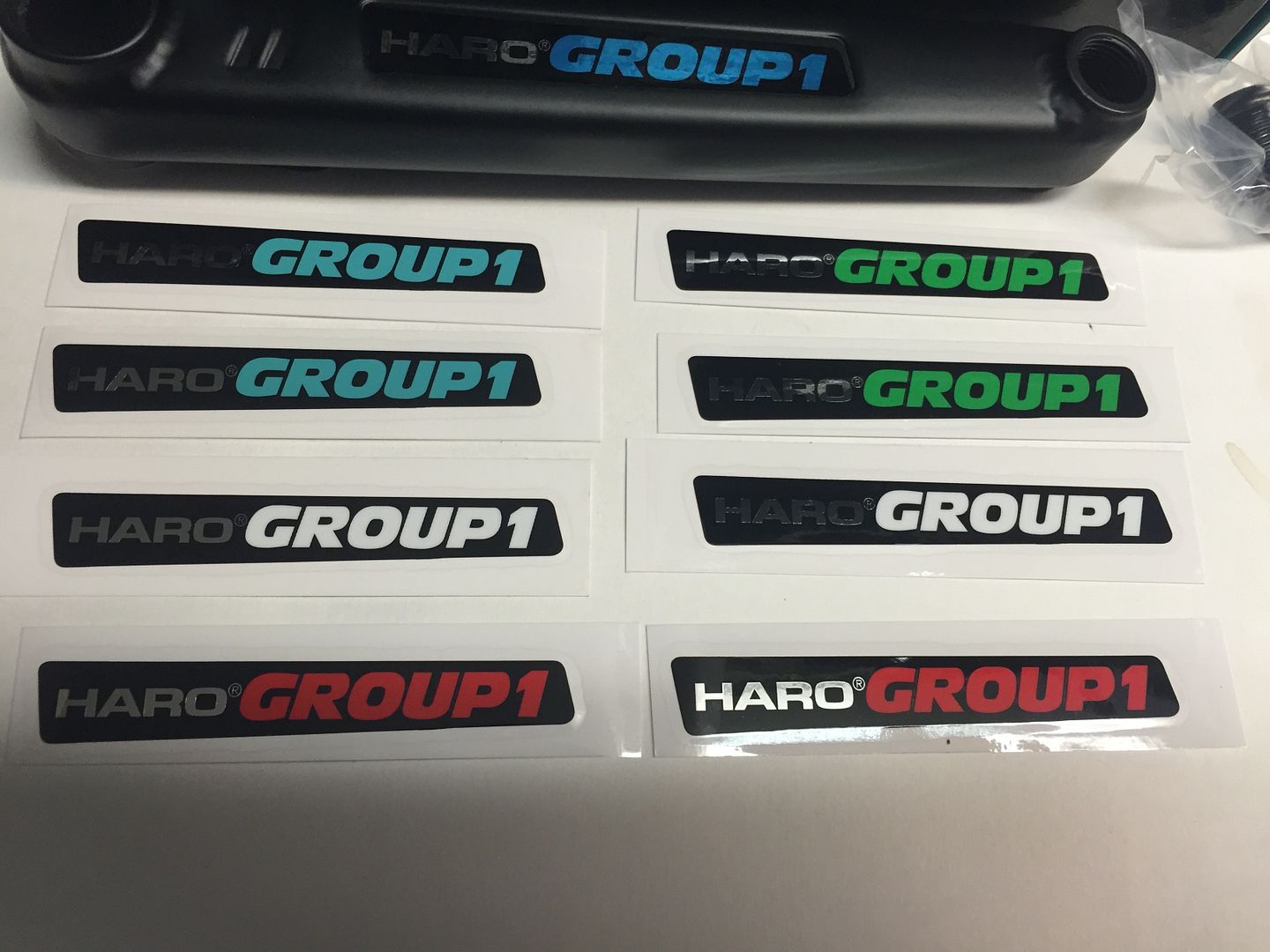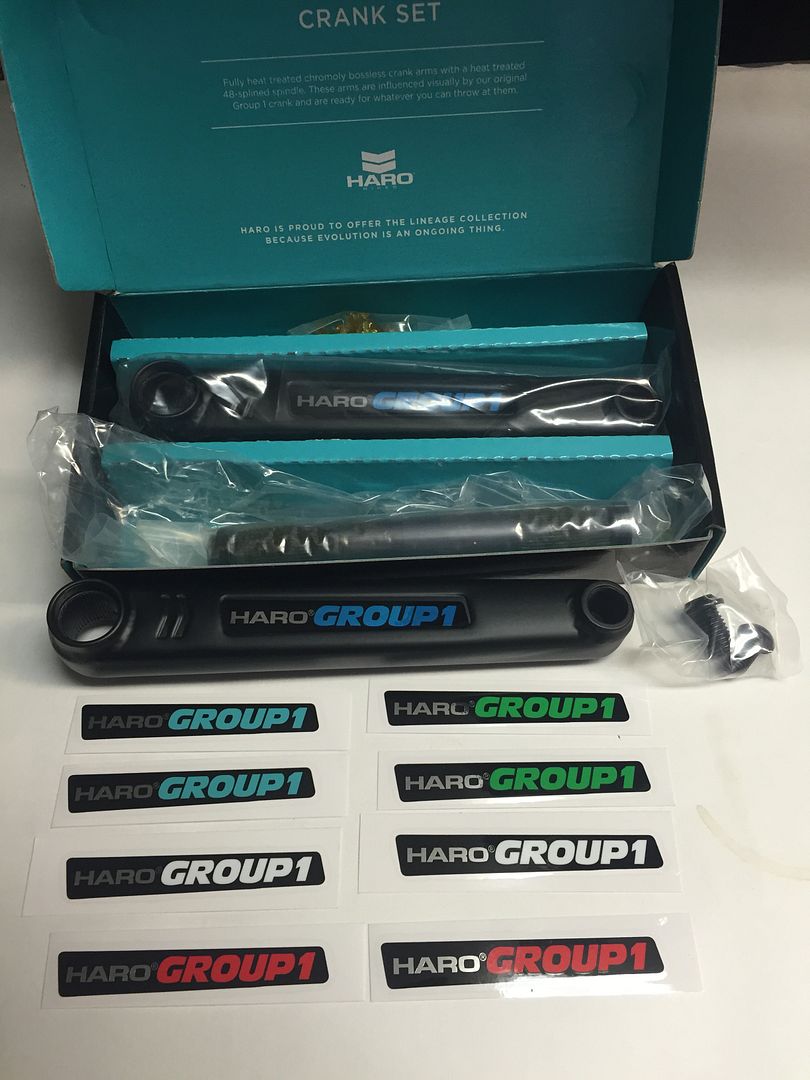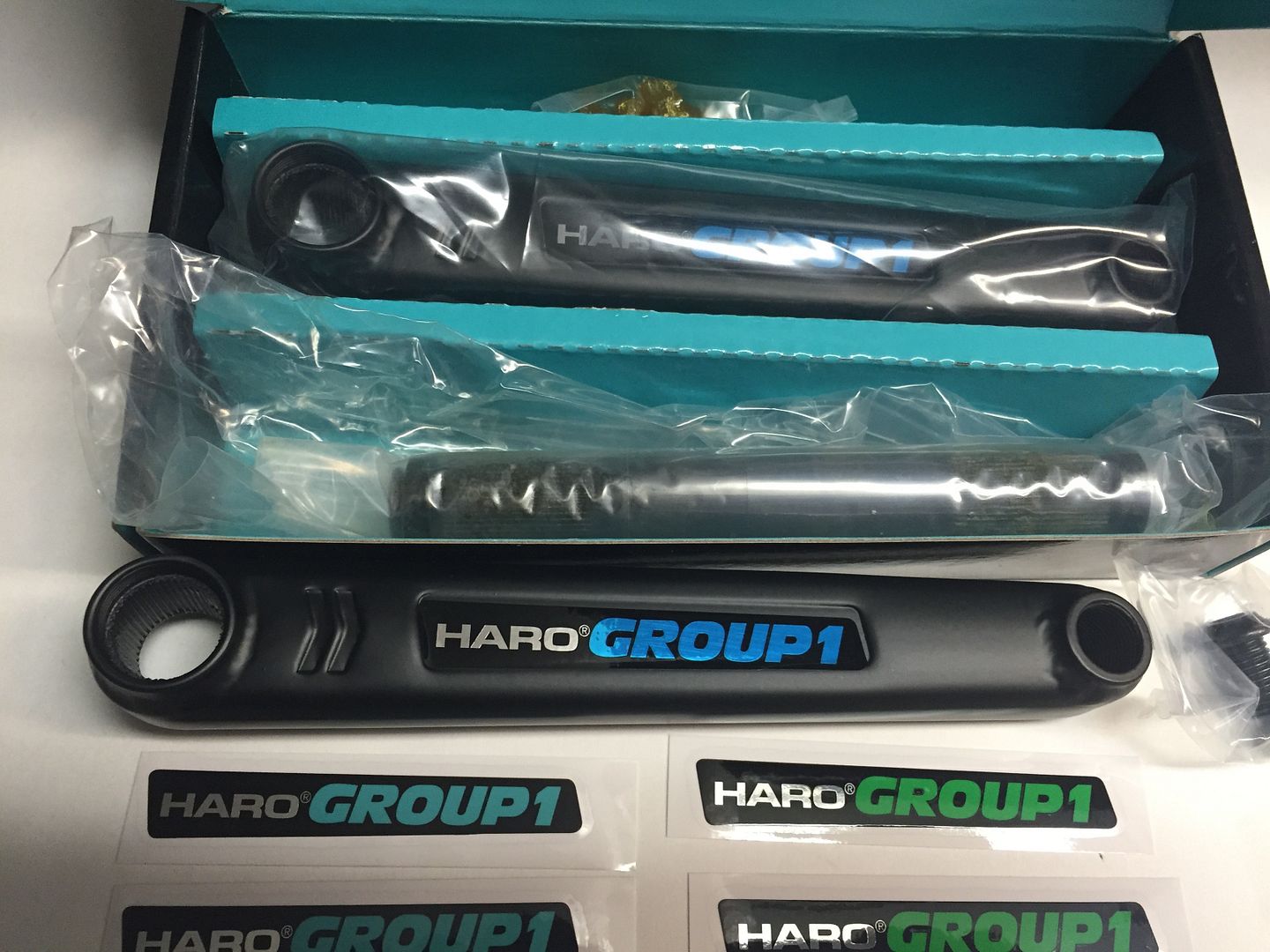 SUCH A GOOD EDITION TO ANY BIKE!
THE HARO LINEAGE GROUP ONE CRANKS!
RETRO STYLE BUT NEW SCHOOL DESIGN TO LAST!
IN 175 MM IN BLACK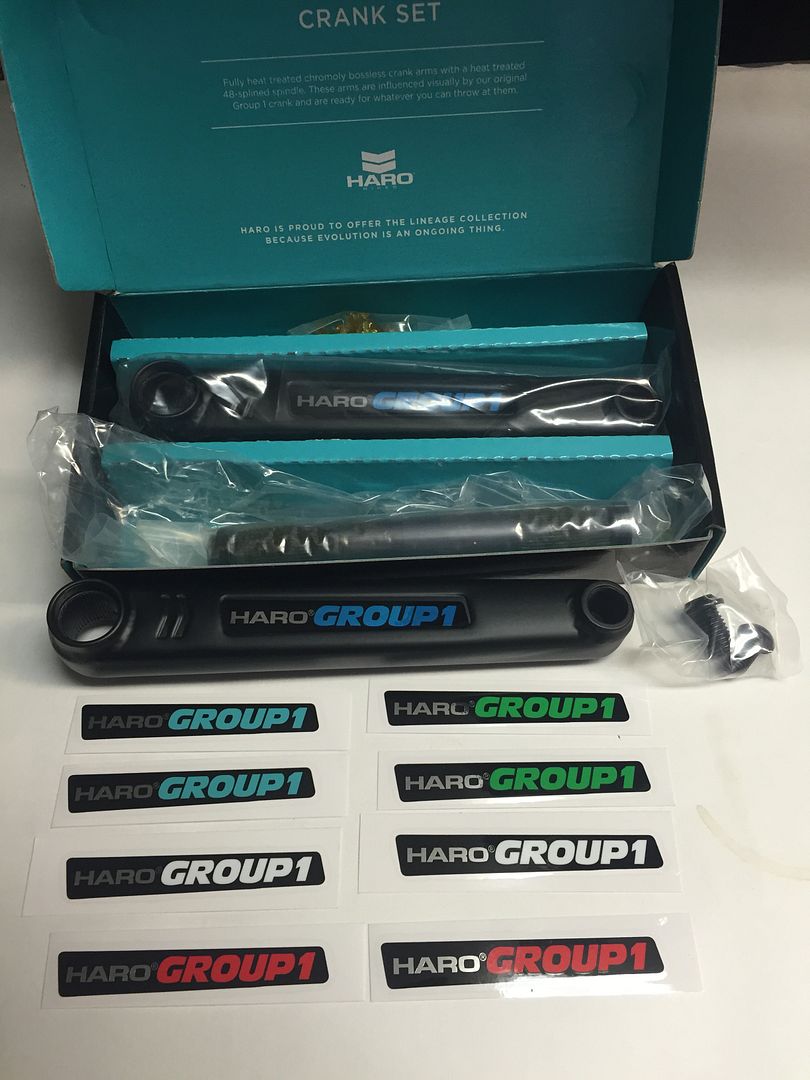 SPECS:
Haro's new Lineage Group 1 cranks are made to resemble Haro's original Group 1 cranks from back in the day. 100% chrommoly arms and 19mm / 48 splined heat treated spindle. The Group 1 cranks will work both RHD or LHD. Haro was even nice enough to include a few different color arm stickers separately so you can make them match the colors of your bike.
Weight = 28 oz